Solution
10 Benefits of Hosting a Scholarship for Your Brand and Business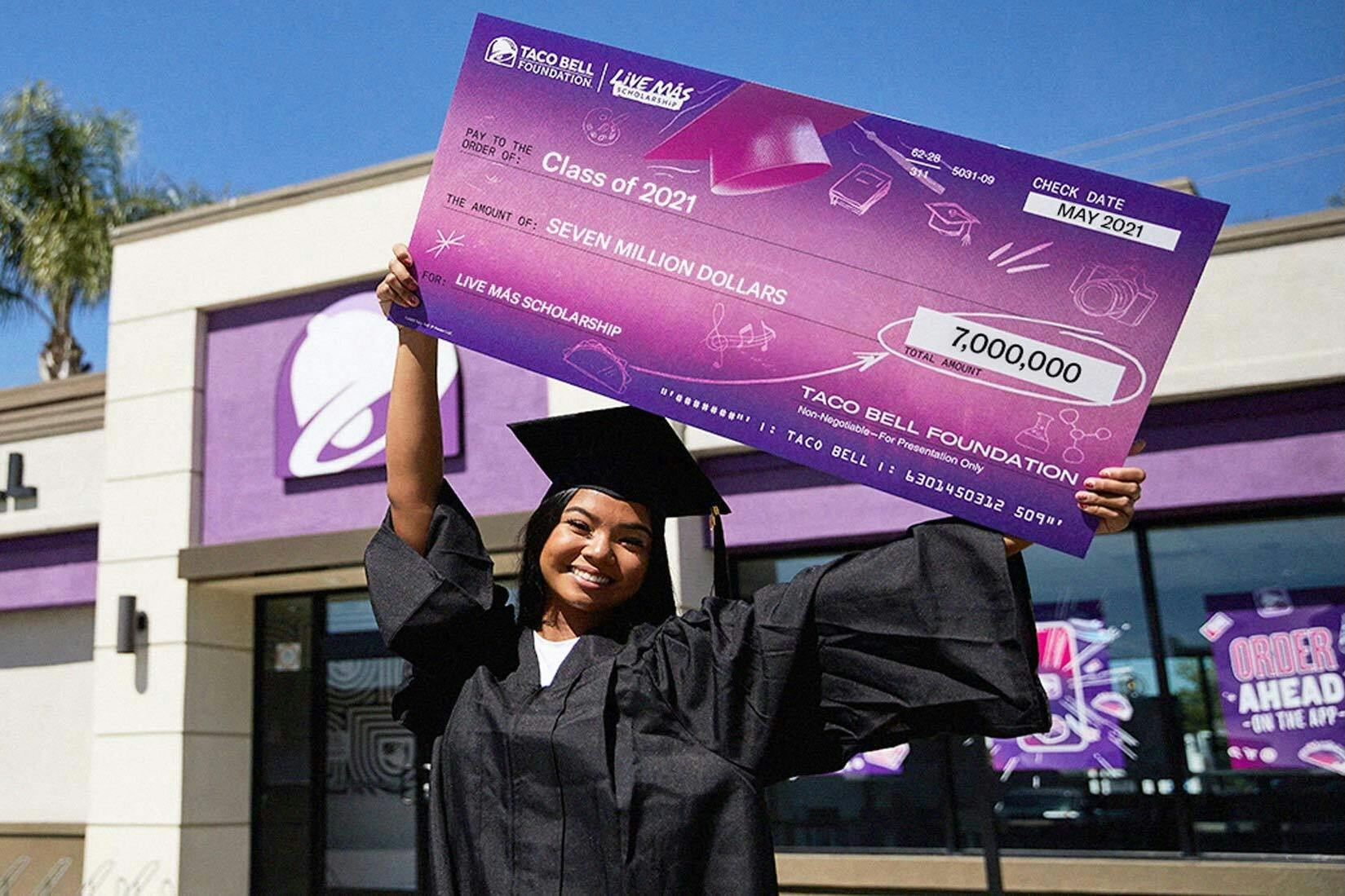 When you think of channels and tactics used to grow businesses and brands, you may think of advertising, social media, events, etc. Creating a scholarship program is likely not an option that you would think of, but it definitely should be. In this article, we'll discuss 10 ways businesses can use scholarship programs to better understand their audience, improve their reputation, and maximize the good they do.
1. Stress Your Mission
When an organization aligns business practices with its mission, employees and stakeholders can be unified towards a central purpose, building trust and confidence in the business. This can have tangible benefits for employee motivation and retention as studies have shown 54% of mission-oriented employees are likely to stay with an organization for five years or more.  
Scholarships can often be a strong way for organizations to put their mission at the forefront of their identity. For example, Bristol Myers Squibb's Scholarship for Cancer Survivors ties back to the company's mission to "discover, develop and deliver innovative medicines that help patients prevail over serious diseases." 
2. Demonstrate Your Values and Better Manage Your Brand Reputation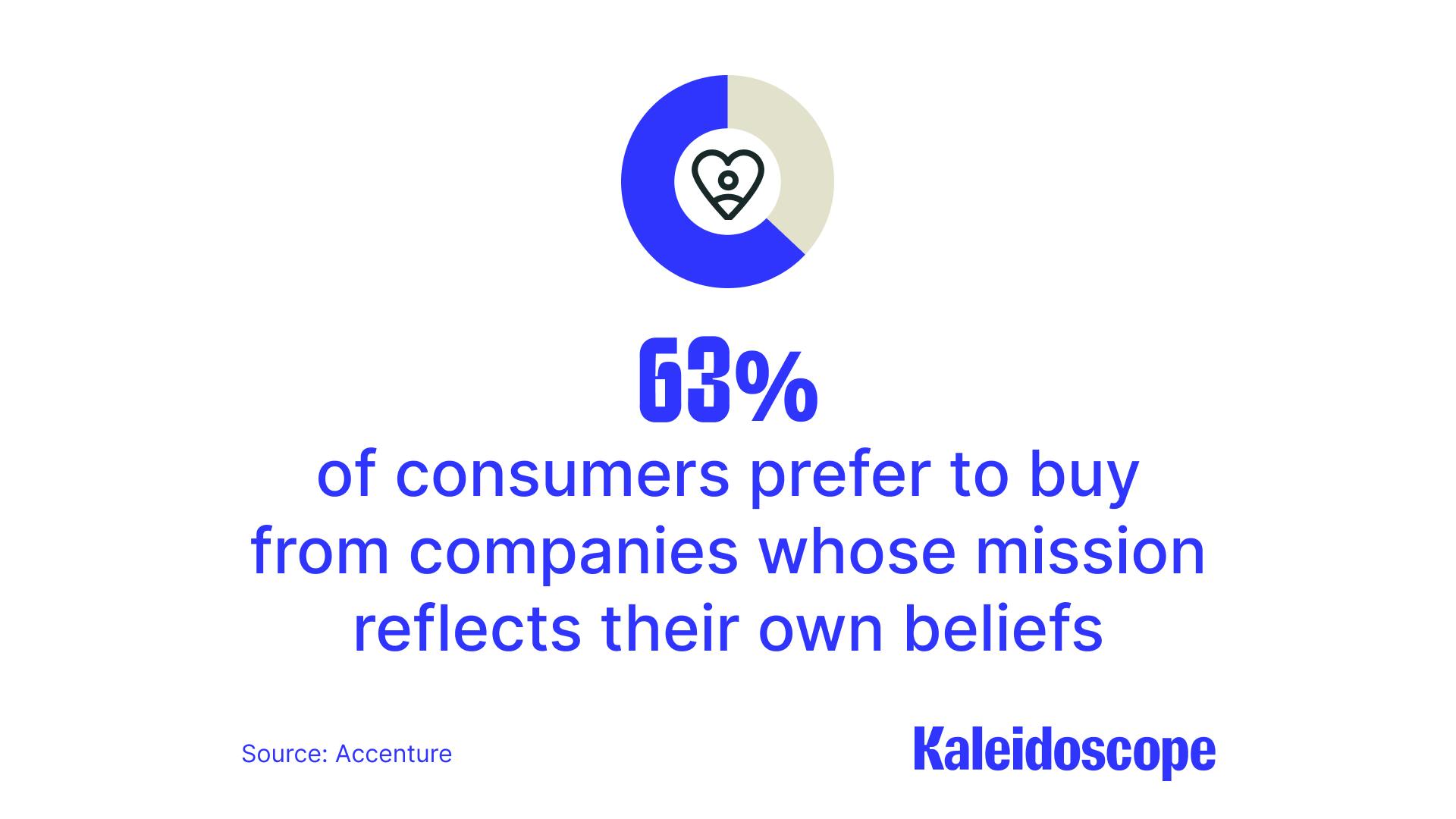 3. Drive Brand Awareness
As marketing and advertising have become more competitive, traditional channels and approaches are diminishing in value. There's an increasing need for brands to differentiate themselves from competitors and standing on social values can be a strong way to define a brand's identity. Companies that support education through scholarships can garner positive brand recognition and convert otherwise apathetic consumers into evangelists.
4. Boost Employee Retention Through Enhanced Benefits
5. Improve SEO
Scholarships can do wonders for SEO performance as scholarship webpages can be a goldmine for backlinks. Educational institutions are eager to share links to scholarship programs on their websites, and these backlinks from .edu domains can yield strong domain authority back to the brand's site. Scholarships can also improve an organization's reputation through favorable search predictions. For example, when you type Taco Bell into Google, one of the first recommendations is Taco Bell Live Más Scholarship, which gives searchers the impression that Taco Bell is a company that cares about doing good in the world.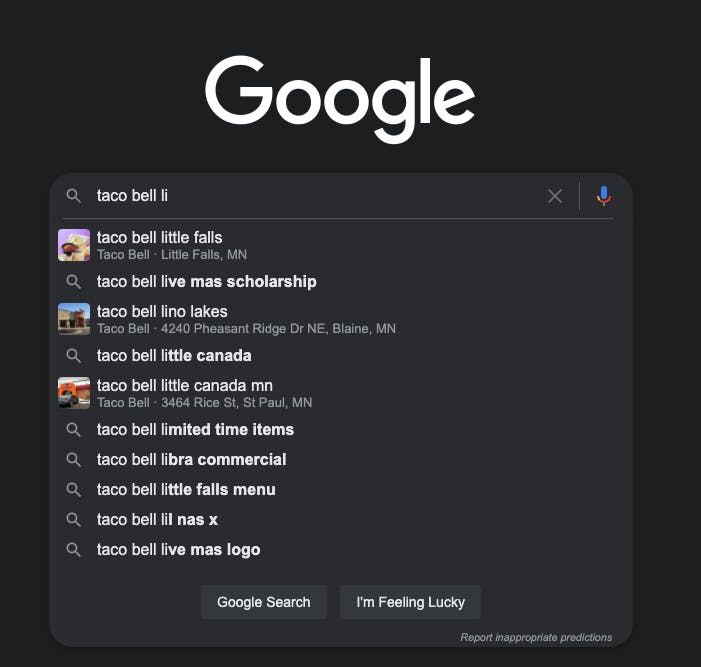 6. Gain Helpful Market Research
Scholarship programs can also be used to gather market research on current or prospective customers. Brands typically learn about their customers through costly methods such as focus groups or user studies. Scholarships can be more cost-effective and create a more impactful connection with your prospects.  
For example, Nikon's Storyteller Scholarship requires applicants to submit photos or videos they've created inspired by the theme "Capture Tomorrow". This program allows Nikon a deeper look into the creative ways consumers use their products and how they imagine the future of the art of visual storytelling. These responses give Nikon a deeper look at their customers and can shape how Nikon crafts their products and messaging. 
7. Strengthen Connections with Younger Consumers
Most college students today are part of Gen Z, a generation that has presented unique challenges for marketers. Gen Z, when compared to previous generations, is generally more critical of advertising and selective of the brands they identify with. However, scholarship programs provide a unique opportunity to break through to this age group, as they are overwhelmingly concerned with student debt. By showing their support for students, brands can address this critical need, relate to students' experiences, and build long-term brand loyalty. 
8. Elevate Your Recruitment Strategy
As we discussed above, recruiting qualified talent is an increasingly prevalent challenge for businesses. Scholarships are an effective way to combat this issue by investing in developing a pipeline of high-achieving talent. For example, the Generation Google Scholarship supports students aspiring to work in computer science and technology. By establishing a relationship with these students early, Google can stand out as an attractive future employer.
9. Amplify Corporate Social Responsibility
Businesses are investing more and more into Corporate Social Responsibility (CSR) programs, and scholarships are one of the most effective ways to create measurable shared value for stakeholders and companies alike. Studies have shown that CSR has a significant impact on consumers' buying behavior. According to Cone Communications, 90% of consumers responded that they would switch to brands that supported responsible causes and 71% would pay more for socially responsible goods and services.
10. Grow Your Social Channels
In the current landscape of social media, there is constant competition for consumers' attention, so brands need to create varied types of content to stand out. Scholarship programs can yield valuable opportunities for social media content by sharing user-generated content from applicants or highlighting scholars' success stories. For example, Duck Duct Tape hosts the Stuck at Prom Scholarship Contest which challenges students to create a prom outfit out of duct tape. These submissions can be fodder for engaging social media posts and show consumers a more creative side of the Duck brand.
Conclusion
Scholarship programs can change the lives of students while strengthening your brand's reputation and bottom-line. If you'd like to learn more about starting a program for your business, we'd love to help.
See how Kaleidoscope can streamline your award program