Applying for Scholarships and Grants Made Easier
Applying for awards should be an exciting, worry-free experience. Kickstart your education by applying on Kaleidoscope's scholarship and grant platform.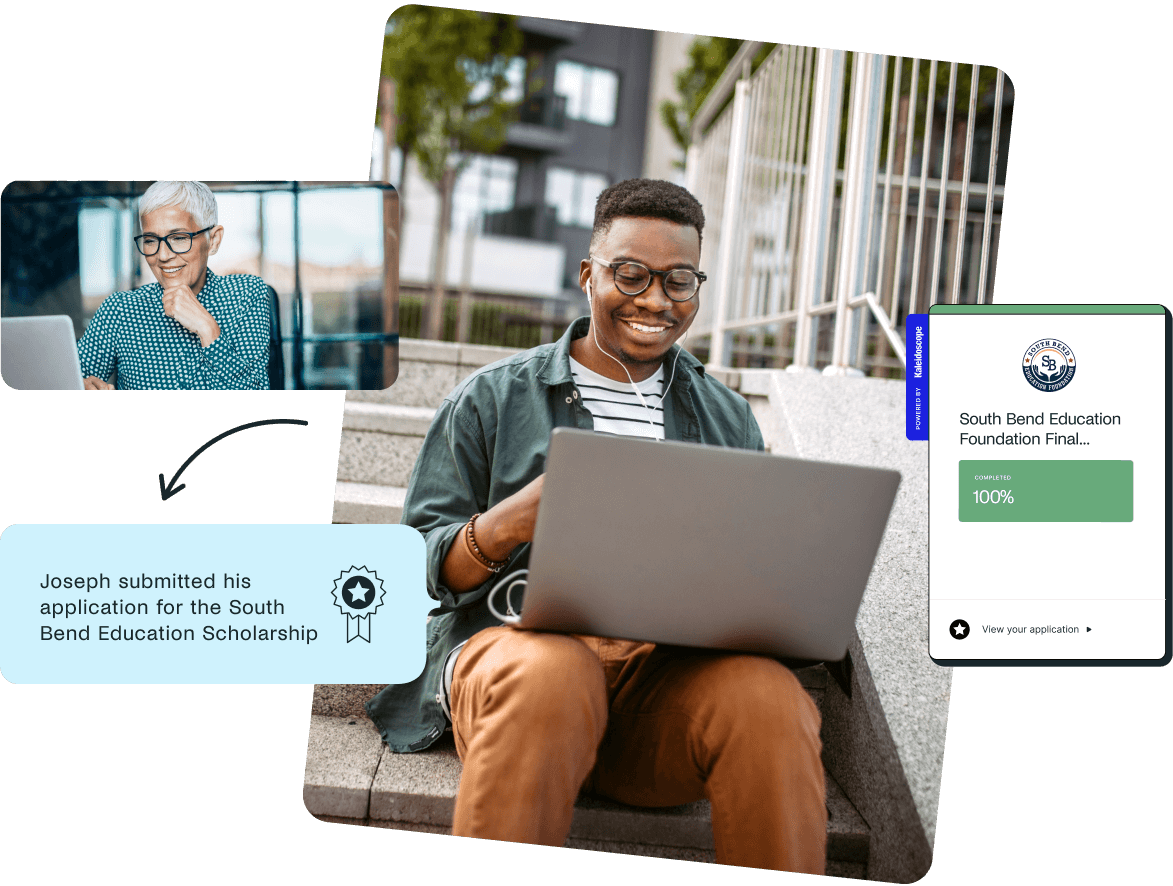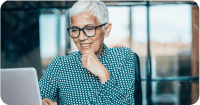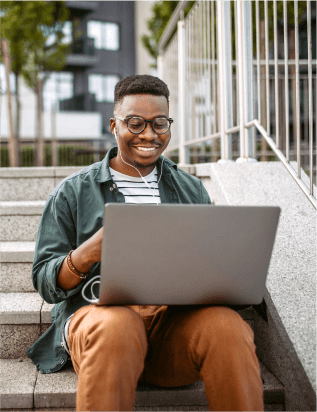 90% applicant satisfaction rating
$1 billion awarded on Kaleidoscope
1 platform, free for all applicants
10,000+ opportunities to apply to
Funding your future has never been easier
Track and save your information as you apply
Access thousands of scholarships and grants all in one place
Visualize your application progress the whole way through
Receive continuous application support as you need it
Find scholarship and grant opportunities without the hassle
Marketplace
Apply for awards as unique as you
Discover thousands of awards on one convenient platform. From community-funded scholarships and grants to gender equity advocacy awards, find hundreds of applications tailored to you.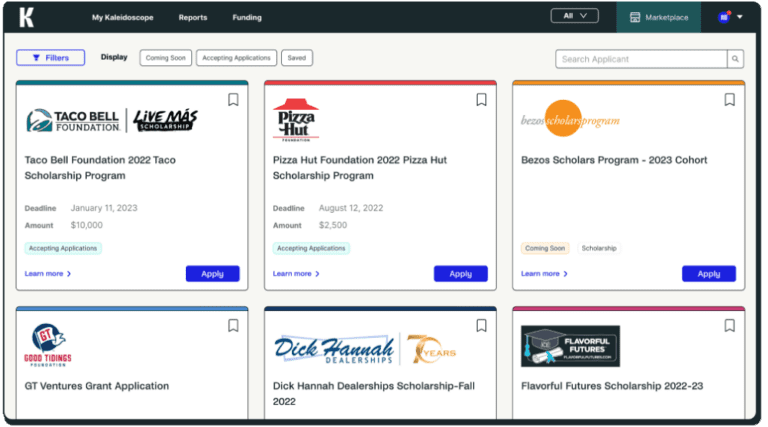 Filter opportunities
Save time by filtering the right applications for you
Easily filter by interests, age, GPA, and more — making it simple to search for awards that are looking to support you.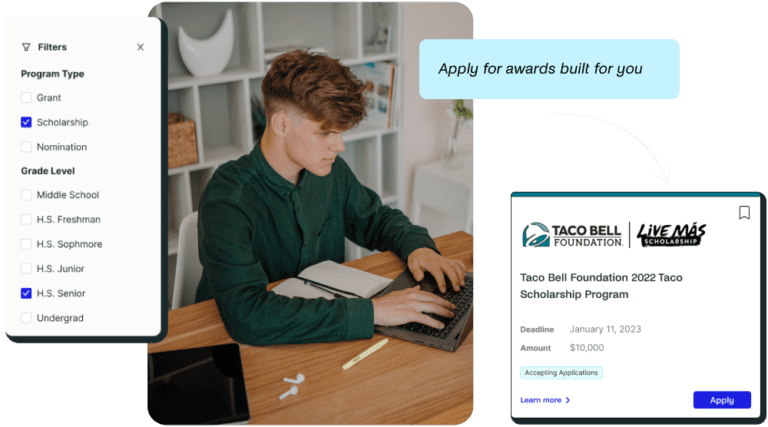 Auto-fill information
Pre-fill information you've already provided
Save time on applications with our auto-fill features. Kaleidoscope saves your information, so applying to multiple awards is that much faster.
Application tracking
View application progress in real time
Gain helpful insights into your application progress, including deadline tracking, submission status, and award balances.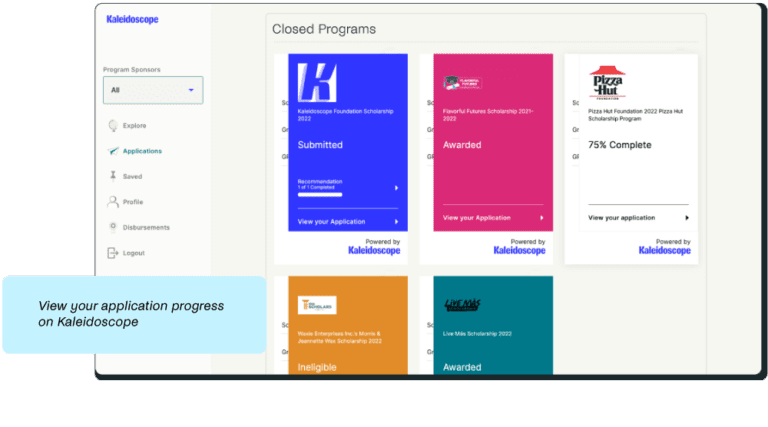 A single platform designed for your success
Kaleidoscope removes the hassle of applying for scholarships and grants. Create an account or log in to view awards that you qualify for. Once your application is complete, monitor your progress every step of the way on your applicant dashboard.
"Growing up, I didn't even think about going to college because I knew my family couldn't afford it. When I learned about Kaleidoscope and started applying for scholarships, I realized there were more opportunities than I ever imagined. I'm now a junior in college and I could've never done it without Kaleidoscope's help."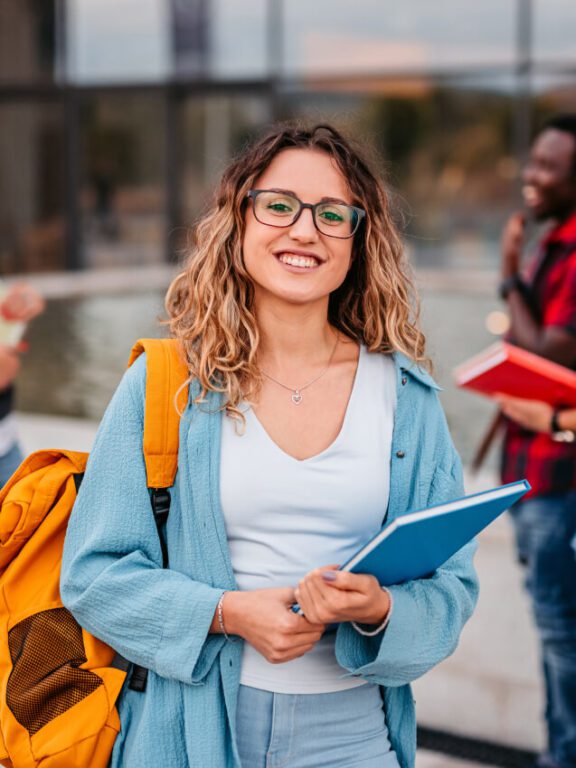 "My high school counselor introduced me to Kaleidoscope so that I could maximize the amount of scholarships and grants I received. It was so helpful to have all my applications in one place!"
"Kaleidoscope made the process of applying to scholarships so easy. Seeing all the awards I was eligible for gave me so much hope for my future."
FAQs about applying on Kaleidoscope
Explore applicant resources