Supporting the future has never been easier
Kaleidoscope makes it easy to manage your scholarship or grant program online and helps you tap into millions of qualified applicants.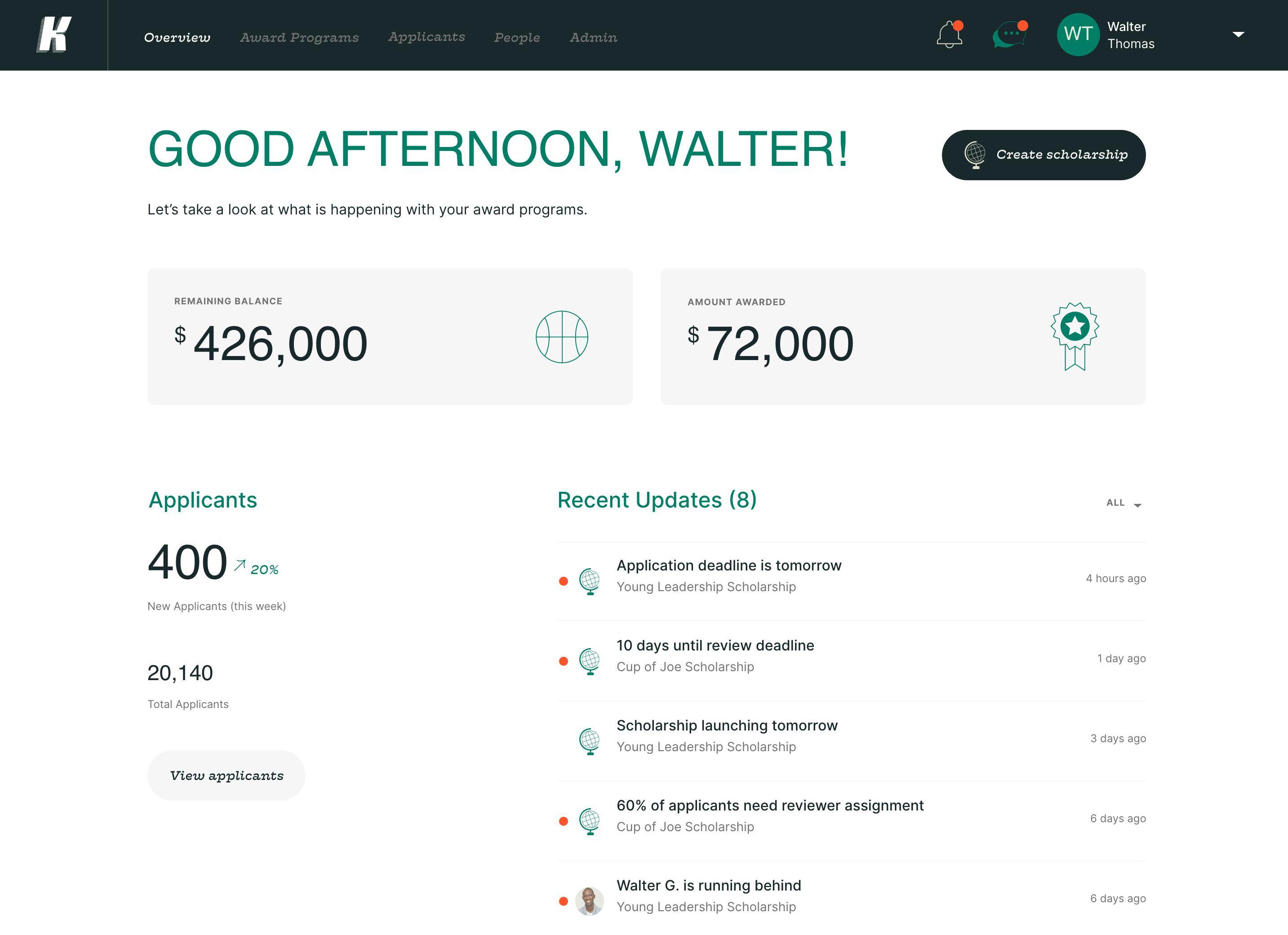 More than 6,000 programs use Kaleidoscope
The Dashboard that does it all
Control everything with one log-in

Assign reviewers and compile evaluations

Track submissions and progress

Create and launch new scholarships and grants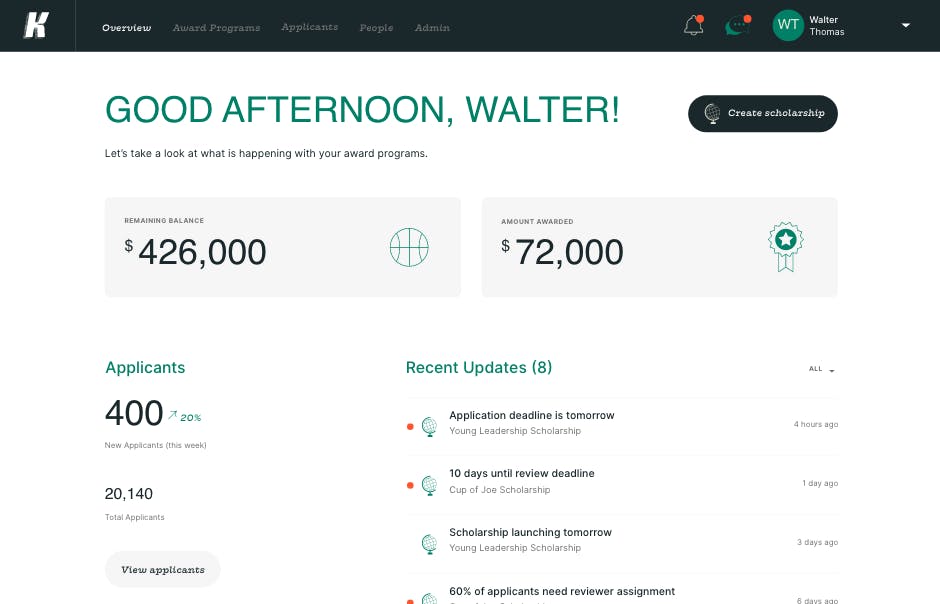 No matter how big your organization or award is, Kaleidoscope makes launching and running your program easy.
Keep in contact with stellar applicants and recipients
Kaleidoscope's platform turns your award program into an investment. If an internship or entry-level position opens up, you'll have a shortlist of rising stars that have already expressed interest in your organization.